LouseCalls: Often imitated never duplicated!
See why…
It's love month! I would like to take this time to recognize and thank all of my amazing technicians and lice checkers, past and present.  I have met and worked with some really amazing people and I would like to recognize them.
In the South Florida area, we have Sue, Lisa, Beverly and Adrianna out in the field helping families and schools.  Adrianna covers all the way from South Miami, Coral Gables and Key Biscayne to Coconut Grove and North Miami. Sue, covers Miami as well as Ft. Lauderdale, Davie, Plantation, Weston, Cooper City, Coral Springs all the way into Palm Beach County.  Lisa and Beverly cover Boca Raton all the way up to Martin County including Delray Beach, Boynton Beach, Lake Worth, Palm Beach Gardens, Palm Beach, Jupiter and Wellington. Whether the technicians are by the beaches in Miami or Ft. Lauderdale or west in Wellington or Weston, they are working hard every day to help people have a better day and be lice free.  These technicians have seen it all over the years and can remove lice from any head any time.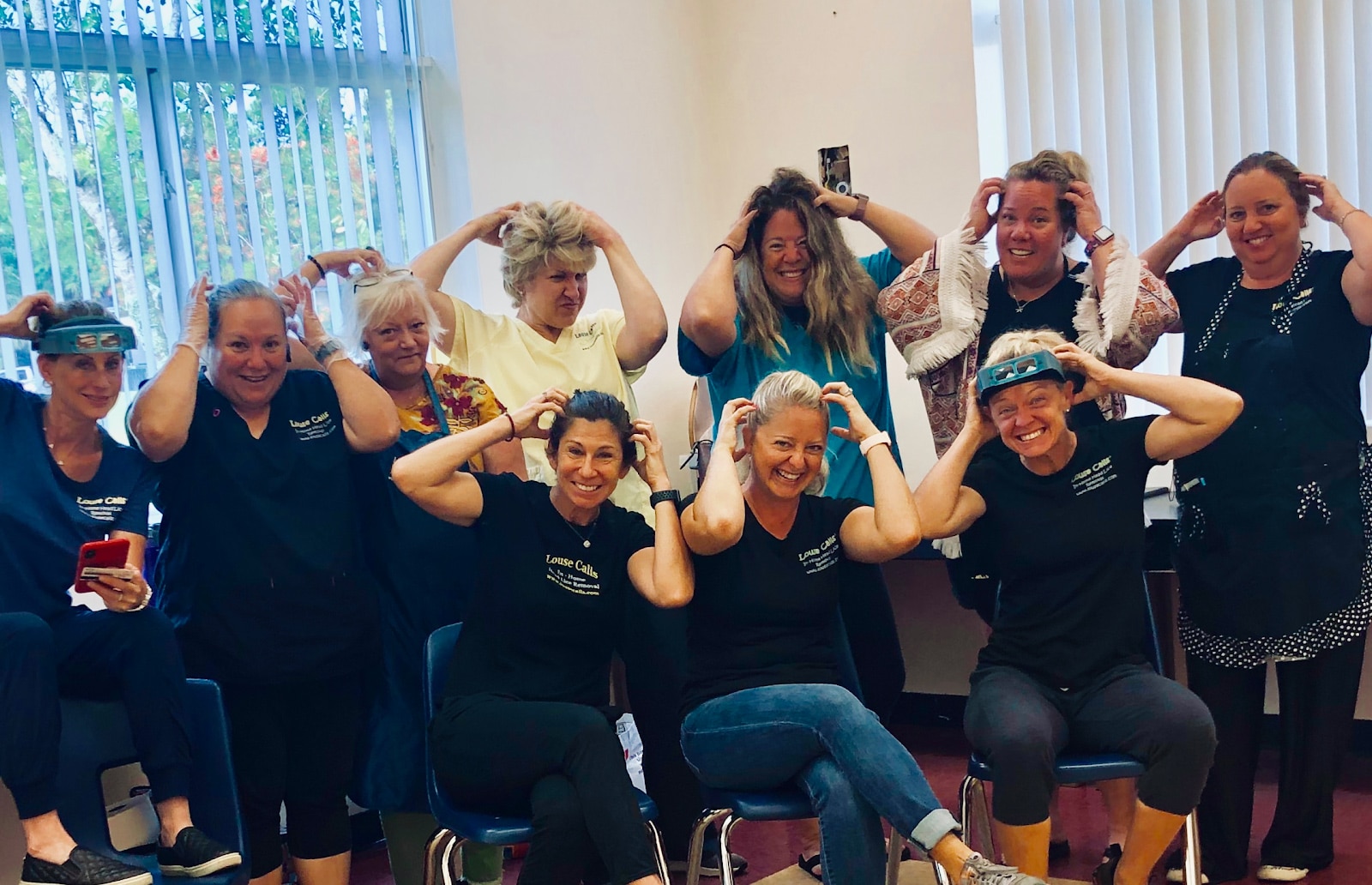 In Central Florida we have Rebekah and Anna.  Rebekah genuinely LOVES the subject matter of lice.  She is enthralled with the science of lice and she will bend over every which way she can to help a person in need.   Rebekah and Anna cover all the way west from Windermere, Winter Garden and Ocoee through Winter Park and east towards Sanford, Lake Mary, Longwood and Deltona.  There aren't too many places they will not go to help a family in need.
Angela covers all of Tampa and the surrounding areas.  Angela is a professional hair braider and a mommy of 4, so she is super busy.  Her compassion coupled with her amazing skill working with hair makes her another truly special technician.
We also have an amazing group of lice checkers that go to schools and camps and check any and every head.  We do school and camp checks all the way from Miami-Dade County to Broward, Palm Beach and Martin counties.  This isn't an easy job, but they all do it with a smile, a caring heart and a sharp eye for lice. So, Sharon, Debbie, Sandy, Marni, Leigh Ann, Kim and Rose- thank you!
Not only is the service you receive from LouseCalls in home head lice removal often imitated and never duplicated, our staff is really the key that is impossible to duplicate.
Happy Love Month!